Posted by Theadora Brack on Apr 7th 2023
Dance, dance, dance with your hands above your head if you're also still over-the- moon buoyed after watching Lady Gaga deftly rock the basics at the recent Oscars.
Perched on a stool with just a microphone in hand, Lady Gaga delivered a fantastical, magical performance of "Hold My Hand," the Oscar-nominated song from Joseph Kosinski's 2022 "Top Gun: Maverick." Written and produced by Lady Gaga and BloodPop, the song was created as a love letter to the world. Never a thumping bore, Gaga was dressed to thrill in a black t-shirt and ripped jeans. Completely inspired, we're not only re-streaming the stripped-down Gaga clip from the 95th Academy Awards, but we're also rocking the comfy but yet garage glamorous OOTD combo.
Where to start? Just dance!
Because here at Scout & Molly's, we've got the denim and the graphic band tees, perfect for the fickle springtime weather. So you'll be able to wear your heart on your sleeve. Don't miss this Rock & Roll Hall of Fame-worthy role call!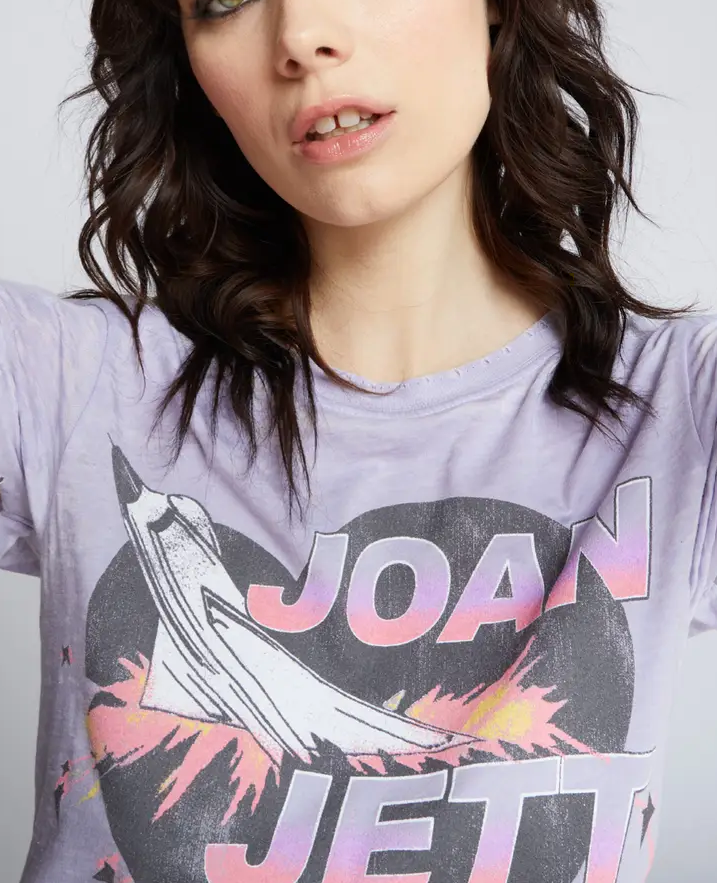 In the house we've got Pink Floyd, ACDC, Aerosmith, The Black Crowes, Wham, Blondie, David Bowie, Bob Dylan, Genesis, Joan Jett, Billy Joel, Kiss, Elvis Presley, and even Sonny & Cher. That's right. If you're a fan of that 60s - 70s pop duo as well, we've got you covered.
Check out our full and ever changing selection -> Click Here.
Need help with sizing or styling? Reach out to us. We'd love to help. This is why we do what we do. The beat goes on! Be glam rock star extra-extra or indie low-key unplugged.
Be kind, too. As Lady Gaga said, "We all need a hero sometimes. There are heroes all around us in unassuming places, but you might find that you can be your own hero."